This year we are participating in Washington's GiveBIG campaign (May 4-5) to fund transportation, food, education and housing for African families of children with cancer. Families struggle with the financial burden of sending their children to the hospital or clinic for cancer care. Unable to pay, parents will abandon a child's treatment, or never start it in the first place.

This year during GiveBIG our goal is to raise $15,000 (50% of the funding needed) for our 2021 Treatment Abandonment-Reduction Program (TAP) grants. Under this program, our partners in Tanzania, Malawi and Uganda will receive funding from BLFA to provide families with money for transportation, nutritious food and shelter, educational information and the ongoing care of clinical professionals throughout their child's cancer treatment.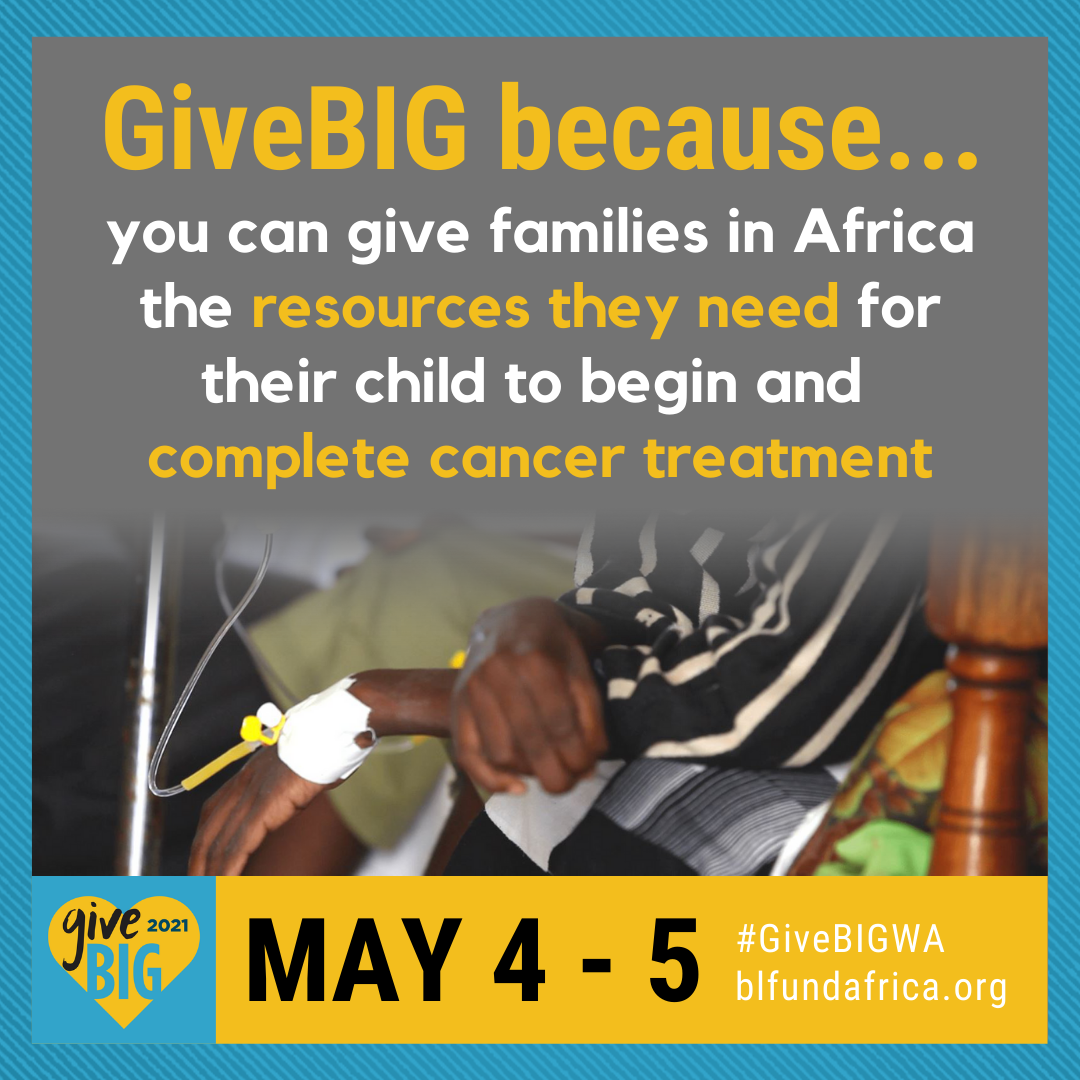 A child's cancer diagnosis can be devastating to a family. It has life-changing emotional and social costs for the child as they undergo long treatment cycles. Parents worry about how to fund a family member accompanying the child to treatment, because that means they are unable to work. Finding and paying for transportation, temporary housing and meals is added stress.

Every dollar of your GiveBIG gift this year will go into our Treatment Abandonment-Reduction Program grants to help reduce the financial and emotional burden on parents and children with cancer. We expect to distribute funds in June to our partners.
Donate Now