One of the primary reasons children in Africa die from cancer is because they drop out of (or never enter) cancer treatment due to social or economic barriers faced by their families. A primary focus of the BLFA is to eliminate these barriers. This month through our Treatment Abandonment-Reduction Program (TAP), we are committing $30,000 to fund projects with three of our existing Africa partners that we feel could best achieve this goal.

St. Mary's Hospital Lacor in Uganda, iCCARE Tanzania, and UNC Project Malawi have each established successful initiatives that address local barriers to childhood cancer treatment. Their new projects are based on in-depth conversations with families they serve and what those families need most to ensure the best chance for a child's treatment and survival.

"We are moved by our partners' deep commitment to families of children with cancer," said Suzanne McGoldrick, Pediatric Oncologist and President, BLFA Board of Directors. "Their work has already made lasting contributions to their communities. We are excited to see how these new projects further the awareness of, and survival rates for, childhood cancer."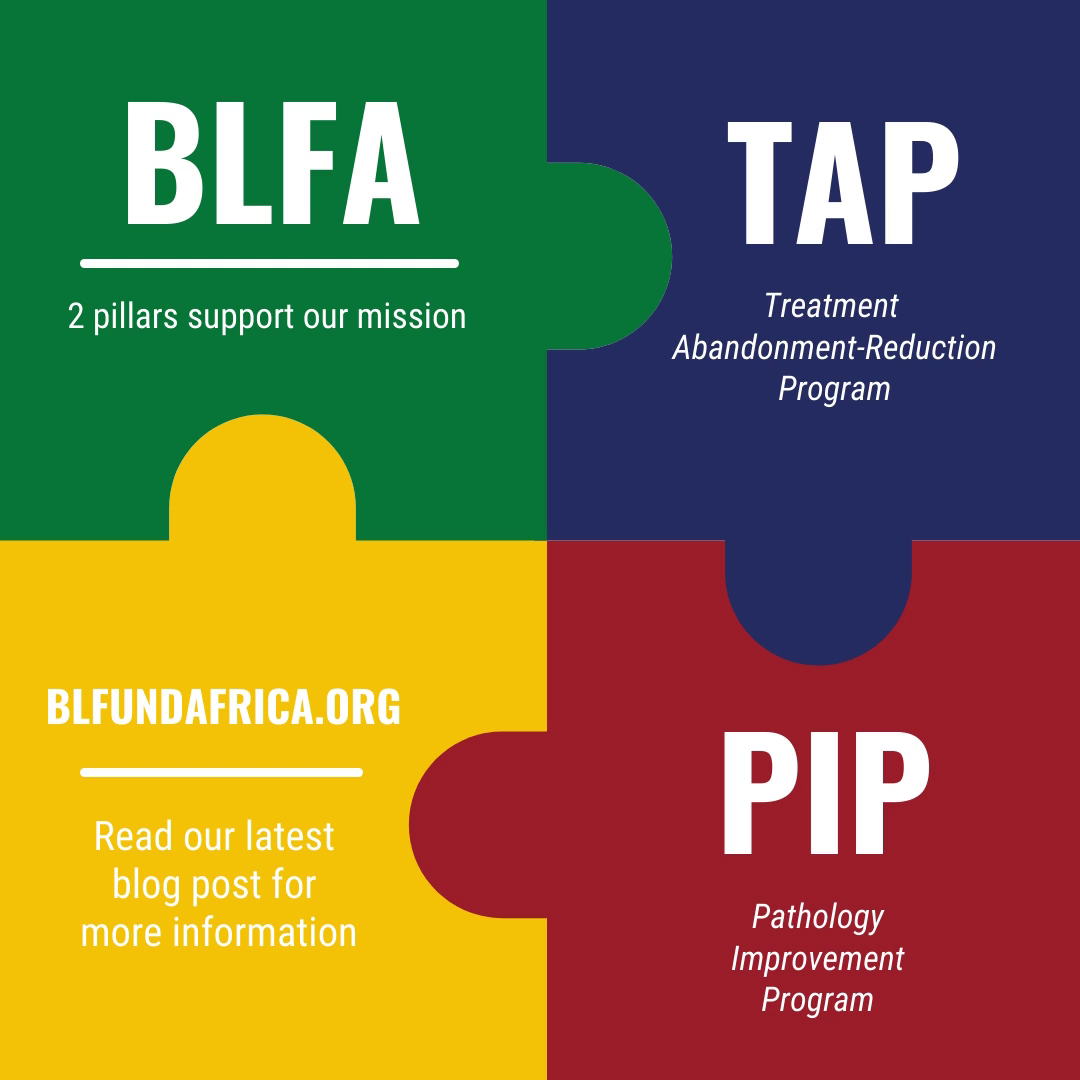 Join us on social media in the coming weeks as we share more information
about each project and look for opportunities to dialogue with our partners.
Want to learn more about TAP? Contact one of our program co-chairs:
About Us

BLFA is a nonprofit 501(c)(3) organization based in Seattle, Washington, supporting innovative programs to reduce the disparities in childhood cancer care in underserved areas. Our mission is to cure children with cancer by ensuring patients and families receive the medical, social, and economic support needed to help them successfully access and complete curative treatment. We do this by supporting in-country programs with NGOs, medical centers, and governmental organizations.
Founded on Equity

Our founder visited a children's cancer ward in Kenya in 2009 and was deeply moved to see very sick children in the hospital with no other available treatment beyond pain control. These children had a cancer called Burkitt's Lymphoma (BL), one of the most aggressive yet treatable childhood cancers with very high survival rates in Western Countries. She made it her life's work to provide access to the same treatment as children in more developed countries. Today, we support programs in Kenya, Uganda, Malawi, and Tanzania. As we grow, we plan to move into other countries in Africa - and beyond - to further reduce inequities and increase the survival rate of more children with cancer.